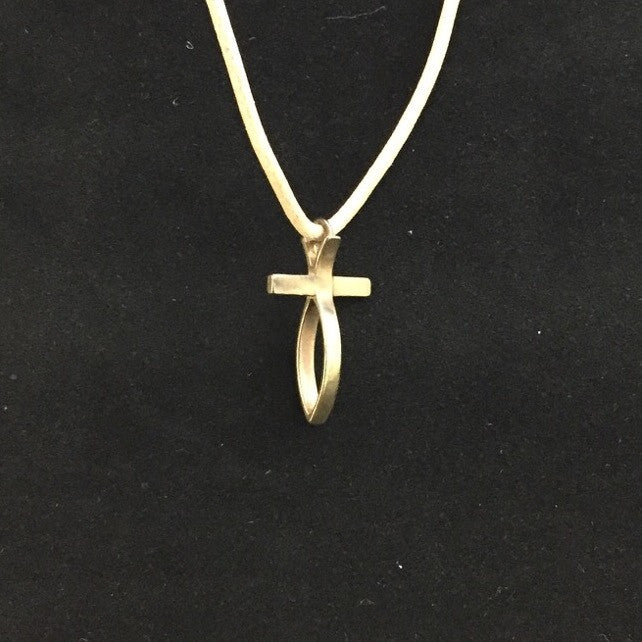 Small Tumble Polished Bronze
These are great quality hand cast solid Bronze FishingCross'.  They come on natural colored, round, authentic Greek leather cord that is adjustable.  The bronze isn't as light in color as the photo shows.  Think of a golden brown bronze statue to get an idea of color, they will tarnish over time and may have even started to do so while in the box. The leather with turn a nice oiled bronze color as it absorbs oil from your skin. 
*Packaged in a gift box.